.editorial
Hello, and welcome to the twelfth issue of Equilibrium. This is a milestone issue, since we celebrate a whole year! Thank you all for for sticking around! :)
I'm sure you're familiar with sayings like "it's a small world" or "what are the odds?" that people say when a coincidence occurs. I've recently read a great article explaining that for most events which people perceive as coincidences, there is a mathematical proof which confirms that they are not coincidences at all, or something along these lines.
I thought I had saved the article in my Evernote notebook, which I use as a pool of interesting articles that are worth of sharing through this publication, but I couldn't find it anywhere. That inspired me though to share with you one of the biggest coincidences I've personally experienced.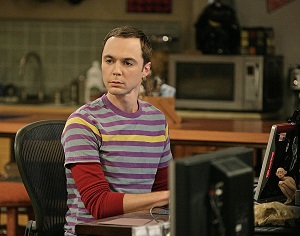 "This would be one of those circumstances that people unfamiliar with the law of large numbers
would call a coincidence."
In the beginning of December 2007, I was living in Thessaloniki, a large city in the north of Greece, home of the sports team I support, ARIS. The story took place at a football game between ARIS and AEK Athens. The stadium was packed with supporters from both teams, so about 20.000 people were there that day. I ended up going to the game alone, so I occupied a random seat among other people. As it usually happens in this kind of circumstances, at half-time I started chatting with people around me about the game.
The half-time break didn't last 15 minutes as usual though. The opponent team's fans started throwing flares and various other objects (unfortunately, this is typical behaviour in Greek football), so the referee along with the police decided that they had to evacuate the stadium of all of the opponent team's fans to continue the game. That happened only after more than an hour.
In the meantime, I continued chatting with a guy next to me, who was in his mid-fifties, who was also ​watching the game alone. After a while, he asked me where I was from (I'm from a city around 300Km away from Thessaloniki). When I told him, he said "Oh, it's been many years since I've been there. I had a very good friend with whom ​we serve​d​ in the army together. I haven't spoken to him in the last few years, after I lost his phone number. His name is Christos, but I can't remember his last name." He paused, to try and remember it.
By the way, that's a typical Greek reaction when you tell someone where you are from. He will try to remember a list of persons who have a relation to that place and then tell you their names to check if you know them, although the chances of this happening are quite slim!
"Goudoulakis", he said, "Christos Goudoulakis; I remembered!" It took me a few moments to realise what has just happened, and then I told him "Nice to meet you, my name is Stathis Goudoulakis". With his eyes wide open, he asked "What's your relation to Christos?" "He's my father", I replied.
Needless to say, we were both amazed and couldn't believe that this coincidence (?) occurred. What were the chances that among 20000 people, I sat right next to my father's buddy from 30 years ago, and we only talked enough time to each other to realise it because that half-time delay had happened. It's a small world after all! :)
As always, enjoy the issue!
– Stathis