equilibrium

— issue #19 {March 2016} —
.editorial
Hello, and welcome to the nineteenth issue of Equilibrium.
---
I find extremely fascinating the way human brain deals with memories. How we are able to remember so much information, how we unconsciously remember even more, how we jump from one simple memory to a series of them, how a simple image, sound, or smell can trigger memories. But most of all, I love that moment when just for a few milliseconds your brain can actually make you feel a memory.
The other day, I took a sip from a carbonated lemonade drink. While taking that sip, just for a split second, it was summertime and I was again a little boy in the small village where my grandparents lived, drinking a lemonade that my grandmother gave me. And I could feel everything. The taste, the sun, the wind, the presence of my grandmother... Thanks brain! :-)
---
Andreas recommended Magic 2.0, a series of audiobooks in Audible which seem very fun an interesting. "It's a simple story. Boy finds proof that reality is a computer program. Boy uses program to manipulate time and space. Boy gets in trouble. Boy flees back in time to Medieval England to live as a wizard while he tries to think of a way to fix things. Boy gets in more trouble. Oh, and boy meets girl at some point."
I added them to my list and I'll definitely give them a go as soon as I try Audible, but since that can take some time I thought of sharing the recommendation right now. Thanks Andreas!
---
As always, enjoy the issue!
– Stathis
.blogs
(interesting reads from around the web)
10 PRINT "Hello World!"
20 GOTO 10
"Here's a very basic playable HTML5 platformer that is quite boring to play. In this article we will see how to improve this game, step by step, to make it better."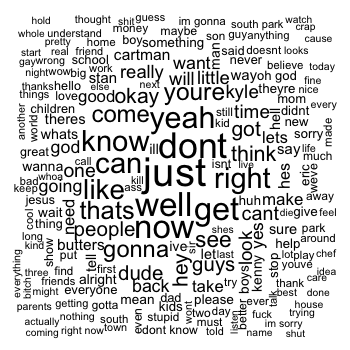 Ever wondered who swears the most, each character's most characteristic words/phrases, etc?
"I hardly need to add commentary to illustrate just how ridiculous and unfair this process is, but I can't help myself. If you allow a customer to signup 24/7/365, you should damn well allow that customer to cancel their service 24/7/365. If you allow them to signup self-service, you should damn well allow that customer to cancel by self-service. Anything less is just crummy."
"But what is a worthwhile read? If we can calculate how many books we will read in an uninterrupted lifetime, at what point should we draw the line? Life is short and books are long. We don't get to read many of them and I'm starting to realise that some books don't deserve to be among my theoretical 3,000."
"Maybe you haven't noticed, but in the past 20-or-so years there's been a real catchy trend in major Hollywood movies to constrain the palette to orange and blue. The color scheme, also known as 'orange and teal' or 'amber and teal' is the scourge of film critics – one of whom calls this era of cinema a 'dark age'."
.podcasts
(sometimes is better to listen)
"The PHP Roundtable is a casual gathering of developers discussing topics that PHP nerds care about. The podcast is broadcast live on YouTube from a Google Hangout On-Air."
.videos
(for education or entertainment)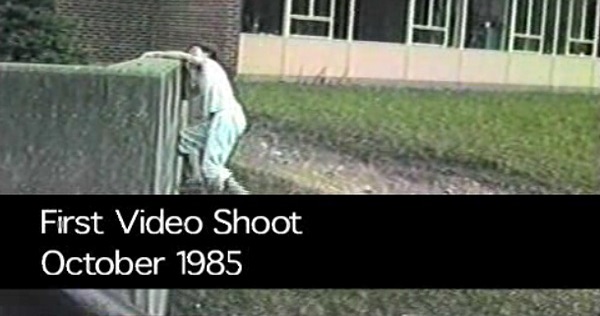 Prince of Persia creator's brother acting out the moves for the game. That feels very familiar!
A very fun, must-watch TED talk. "Charlie Todd causes bizarre, hilarious, and unexpected public scenes: Seventy synchronized dancers in storefront windows, "ghostbusters" running through the New York Public Library, and the annual no-pants subway ride. His group, Improv Everywhere, uses these scenes to bring people together."
.tools
(of the trade)
"Laravel Homestead is an official, pre-packaged Vagrant box that provides you a wonderful development environment without requiring you to install PHP, HHVM, a web server, and any other server software on your local machine. Homestead runs on any Windows, Mac, or Linux system, and includes the Nginx web server, PHP 7.0, MySQL, Postgres, Redis, Memcached, Node, and all of the other goodies you need to develop amazing Laravel applications."
It might include "Laravel" in its name, but in reality you can use it for any project which relies on the software installed on it. At least this is what I do.
.non-profits
(for a good cause)
At the moment, Boat Refugee Foundation (Stichting Bootvluchteling) is active in Lesbos, Leros, Samos and in Athens, Greece. There, they provide emergency aid and supplies to boat refugees. They work with other humanitarian organisations (UNHCR, Red Cross, etc.) and local volunteers.
.bye
Thanks for reading Equilibrium!
If you've enjoyed reading it, consider spreading the word to your friends (the link is for a customisable tweet).
If you want to contact me, you can reply directly to this email.
P.S. If someone forwarded you this newsletter and want to subscribe, click here.