equilibrium

— issue #2 {June 2014} —
.hello
Although I don't usually share information about my personal life publicly, I can't help it but share with you that a few weeks ago I became a father of two. As a proper web geek, the first gifts I bought them were two domain names based on their names. When my partner found out she laughed at me, but I'm sure my kids will appreciate the gesture in 15 years or so. :D
Enjoy the issue!
– Stathis
.blogs
(interesting reads from around the web)
"If you're (...) someone seeking to make a difference, the first thing you do should be to lay tracks to accomplish your goals."
An urban legend which comes in different variations, worth reading though. Plus, a Hacker News discussion about it.
"People who work at startups for the right reasons often do it because they are just a bad fit in the traditional, corporate setting."
Although I disagree with the "if work is completely out of date, delete it" point, it's still a valid idea and adapting it to your type of blogging has the potential to benefit both your audience, and you. After reading the article, have a look at Chris Coyier's comment, which briefly explains the approach he takes when updating content in CSS-Tricks.
"Handing over sensitive information to startups that are only a few minutes old can lead to bad, bad things."
.newsletters
(worth subscribing to)
The Listserve operates under a quite unique concept: Every day, one subscriber of the list is picked randomly to write an email about any topic and send it to the rest of the list. Since there is no topic, you never really know what you'll read about, but there is a pattern. Usually, writers share personal stories; anything from thoughts about entrepreneurship, to life and (near) death experiences; even about a different kind of bots.
.podcasts
(sometimes is better to listen)
Hosted by Mike Taber and Rob Walling, Startups for the rest of us is a weekly podcast running for over 4 years, including interesting and useful information for people who build (or want to build) software products.
.books
(physical or electronic)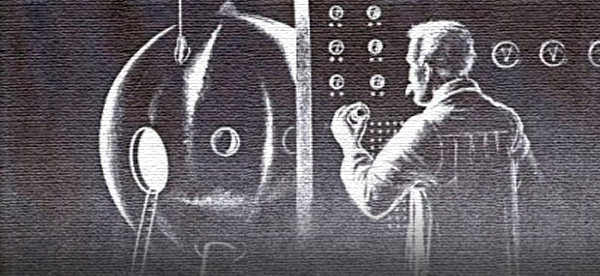 Written by Isaac Asimov in 1955, The End of Eternity is a science fiction novel which deals with the subjects of time travel and time paradoxes occurring by human intervention. The protagonist is called Andrew Harlan and is a technician for an organisation called "Eternity" (which exists "outside time"), specialising in making the minimum necessary changes in a timeline to attain a desired change in history. In fear of including spoilers, I'll stop there, assuming that you're already intrigued enough to read it. :)
.comics
Even if you don't follow it carefully, chances are that at some point you stumbled upon an xkcd comic, so you probably know what it's about. Therefore, I'll just include a few links to my favourite xkcd comics published within the last few months: the one on infinite scrolling, the one with all the answers to the questions about every new technology, the one with a Google announcement, and the one with what happens when you dig deeply into your old files. Plus, did you know that there is a wiki dedicated to explaining xkcd comics?
.games
(everybody needs some play time)
Released by Uncanny games in 2011, OIO is a scrolling puzzle-platformer with beautiful graphics where you control a little wooden man living in a subterranean world whose main goal is to advance through levels (by collecting orbs in each of them) to unveil the mystery behind his compatriots being frozen in time. To help him overcome the challenges he faces in each level, OIO has the ability to throw seeds in special places to grow wooden beams.
PS: Uncanny games was dissolved, and both the company's and the game's website do not exist anymore; therefore, I'm linking to a marketplace where you can purchase the game.
.bye
Thanks for reading Equilibrium!
If you've enjoyed reading it, consider spreading the word to your friends (the link is for a tweet you can customise).
If you want to contact me, you can reply directly to this email.
Photo credits: The End of Eternity by Wikipedia and OIO by Uncanny games.
P.S. If someone forwarded you this newsletter and want to subscribe, click here.