equilibrium

— issue #4 {August 2014} —
.editorial
Welcome to the fourth issue of Equilibrium. As I mentioned last month, each issue will feature a non-profit organisation fighting for a good cause. If you are involved in or know such an organisation and you would like to see it featured in one of the future issues of Equilibrium, please let me know (you can reply to this email).
As some of you may already know, in the last few years of my life, I was "running" a PhD marathon, doing research in the field of Artificial Intelligence. Finally, a few days ago, that journey came to an end with me becoming a doctor, something I'm very excited about!
On another note, if you have at least one public project in GitHub and you want to help me out with a quick test on a side project I'm building, please reply and let me know.
Enjoy the issue!
– Stathis
.blogs
(interesting reads from around the web)
Probably the best plain English explanation of the Big O notation I've ever read.
"Can you imagine how awesome it would have been to be an entrepreneur in 1985 when almost any dot com name you wanted was available?" According to Kevin Kelly (the author of the article), that's similar to what people in 2044 will say about 2014.
I'll probably use this article the next time someone asks me something along the lines of "I know a little HTML/CSS and some PHP, and I want to be a professional web developer; what should I learn next?"
Almost every time (and they were a lot) that I was interrupted while writing this issue by my daughters to help feed them or play with them, I remembered this article. Therefore, I had to include it!
.images
(worth a thousand words)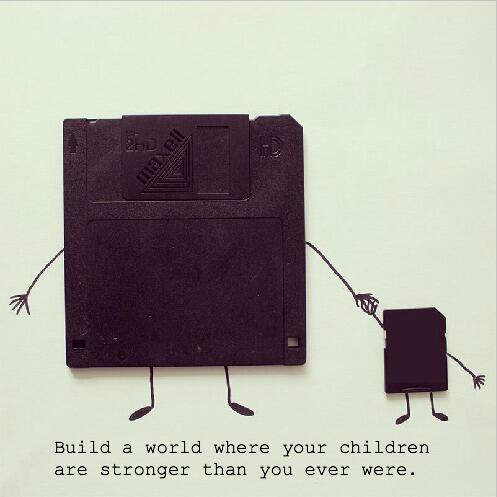 I didn't manage to locate the original creator of the image, so here's a link to the tweet I first encountered it.
.videos
A very interesting documentary (released in 2012) which follows the creators of Super Meat Boy, Fez, and Braid (which I picked in issue #3 of Equilibrium), documenting their struggles and successes during the development and release of their games.
.podcasts
(sometimes is better to listen)
The Giant Robots Smashing into Other Giant Robots podcast is a weekly technical podcast discussing development, design, and the business of software development.
.books
(physical or electronic)
An excellent book which covers a wide range of topics in the field of Artificial Intelligence. I found it an invaluable resource throughout my PhD research and I highly recommend it to anyone who is interested in the field.
.comics
"Some time in the 80's a human woman made love to a space monkey. Eight months later a lunarbaboon was born". The geeky lunarbaboon of this comic has a little son and a wife, and its comic strips tell everyday tales about manhood, relationships, parenting, and geeks, always with lots and lots of imagination.
.games
(everybody needs some play time)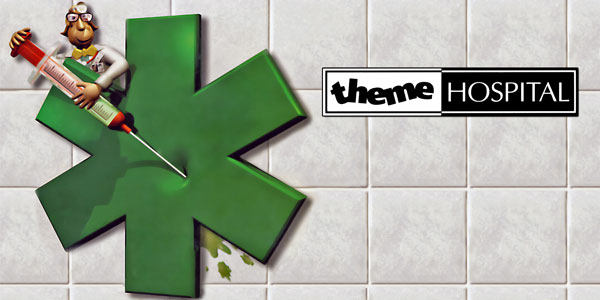 I'm going a little to the retro side this month, since Theme Hospital was released in 1997 by Bullfrog Productions, a company which gave us -among others- the Dungeon Keeper series. Theme Hospital is a business simulation (you may also call it a strategy) game, in which you have the role of the director of a hospital and you are responsible of creating the layout of the hospital, hire doctors, nurses, etc. and generally run the day to day tasks of it. The game has an amazing sense of humour and its cartoonish graphics make it possible to play it even today. By the way, I recently read that there is a mod which improves graphics and other stuff, but I haven't tried it yet. Personally, every few years I install and play it for one more time.
.non-profits
(for a good cause)
RSPCA is a UK-based non-profit, focused on the prevention of cruelty to animals. Have a look at what they do, and how can you get involved.
.bye
Thanks for reading Equilibrium!
If you've enjoyed reading it, consider spreading the word to your friends (the link is for a customisable tweet).
If you want to contact me, you can reply directly to this email.
Photo credits: Theme Hospital by Alpha Coders.
P.S. If someone forwarded you this newsletter and want to subscribe, click here.