equilibrium

— issue #8 {December 2014} —
.editorial
Hello, and welcome to the eighth issue of Equilibrium. :)
If you remember, a couple of issues ago I shared a bad customer service experience that I had. Recently, I had another one, this time with the courier company which handles Amazon's prime service around my area. I won't bother you with the details (a blog post is being prepared for that purpose); I just wanted to point out that I find it funny that I benefit from better delivery times and service from Royal Mail when I use Amazon's free delivery service, than using their £79 per year Prime plan!
On another note, now that my PhD is finished and I stopped coding in Java, I felt it was time to move away from NetBeans, which I was using for coding in PHP as well (in projects where Sublime wasn't enough and I really needed an IDE). I was always thinking of trying PhpStorm (I already had a good experience from IntelliJ IDEA which is created by the same company), so I gave it a go. Laracasts' crash course on PhpStorm gave me quite a head start and as a result, in just a few days using my new IDE it feels quite natural and I'm extremely productive. Speaking of coding tools, in this issue I introduced a "tools" section; don't forget to check it out!
Finally, another year is coming to an end. The most important goals I have set for the next year(s) are to enjoy the "journey" while trying to achieve a goal and to spend even more time with the people I love. That's all!
As always, enjoy the issue!
– Stathis
.blogs
(interesting reads from around the web)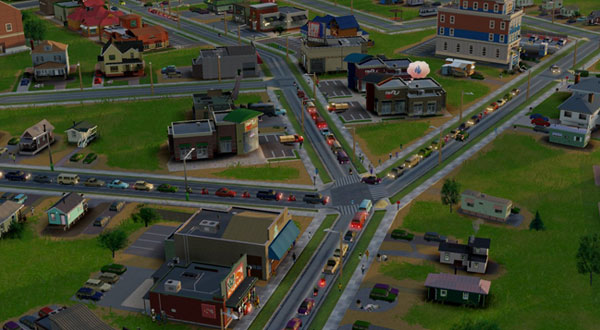 I always find it fascinating when gaming meets real life.
A quite interesting article explaining the unpopular story of "how the U.K. is making web domain profits from a shady Cold War land deal".
"Isaac Asimov wrote more than 400 books, on a manual typewriter, with no access to modern productivity tools. I find it hard to imagine they would have helped him write 400 more."
A nice idea of how can you do some market research by joining an online community where your potential customers hang out.
"Many companies have unusual origin stories and this one is no exception. (...) BetaList was really nothing more than a hack tricking TechCrunch into covering my other startup at the time. A hack that later turned into my current startup called BetaList…"
.images
(worth a thousand words)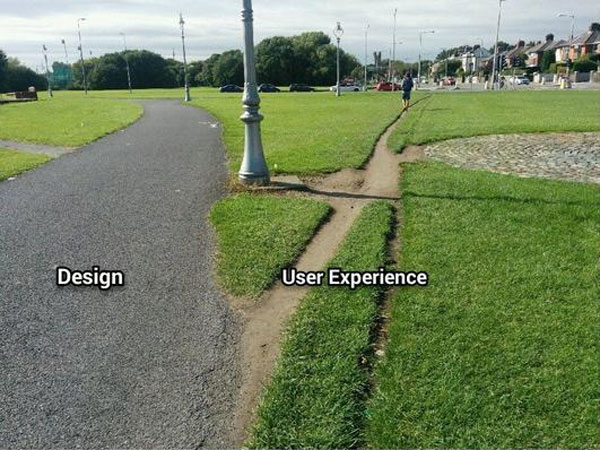 .tools
(of trade)
Cmder
— bliker.github.io
"Cmder is a software package created out of pure frustration over the absence of nice console emulators on Windows. It is based on amazing software, and spiced up with the Monokai color scheme and a custom prompt layout."
I only discovered it recently and I instantly loved it. A must-have tool if you love using the console and you are coding in a Windows environment.
.videos
(for education or entertainment)
An amazing video full of post-apocalyptic scenes (some of them shot with the help of a drone) from Pripyat, the city which was abandoned after the nuclear disaster of Chernobyl in 1986.
.books
(physical or electronic)
Being a fan of the TV-series Californication, as soon as I discovered that this book actually exists, I impulsively purchased it. By the way, apart from its title, it has nothing to do with religion.
I found its first 5-10 pages a little hard to read, something that caused me to give up reading it a couple of times. After giving it another chance a few months later though, I found it to be quite a short (I read it front to back in just a few hours of a single evening) and amusing read.
It doesn't matter if you never watched the show; apart from being (supposedly) written by the series' protagonist, Hank Moody, it is completely irrelevant to the series. Finally, a quote from a review of the book on Goodreads, that I found amusing:
"One thing to keep in mind is that this book is not only a work of fiction, it is also written by a fictional character based on a fictional life and fictional events of another fictional story... So to say that this book is a work of fiction is an understatement."
.games
(everybody needs some play time)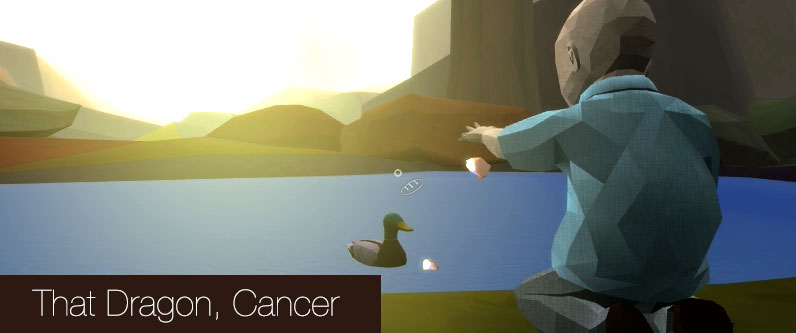 This game is not released yet. It's being build by a dad who lost his son to cancer. He calls it a "love letter to his son; an adventure game to inspire us to love each other; a voice for those fighting cancer".
"As players explore the five physical spaces in the game, they will unlock our memories, hear our thoughts, and discover the joy of Joel's laughter as they play through our family's experience fighting this terrible dragon called Cancer."
I don't know if I'll ever manage to play this game; I found it too emotional even reading its Kickstarter page. I'm sure that I want it to be built though, therefore I backed it. By the way, pledging stops in just a few days; at the end of Friday, 12th of December.
.non-profits
(for a good cause)
Kid & Family is a Greek non-governmental organisation, which provides emergency relief packages to 4,750 Greek families.
.bye
Thanks for reading Equilibrium!
If you've enjoyed reading it, consider spreading the word to your friends (the link is for a customisable tweet).
If you want to contact me, you can reply directly to this email.
P.S. If someone forwarded you this newsletter and want to subscribe, click here.